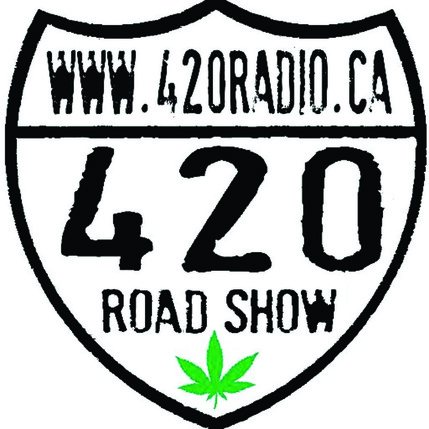 The 420 Road Show

By Al Graham

When I was younger as in singular digits, I can remember watching Get Smart, the spy comedy featuring Maxwell Smart and his trusted assistant Agent 99. The TV series ran from 1965-70 and ended up winning six Emmy Awards during that time. But the one thing that always stuck out for me was his shoe phone. Back then it was only a TV fantasy, today it's a reality. The real version is must nicer than Max's phone and they're a lot smarter to. They work great to educate the masses.

What got it started

A year ago The PACE Radio show joined Lifestyle Radio. During our talk Al Rapp and I discussed the possibility of doing something live on location. He had mentioned it was something that he liked to do and it was something that I had sort of done before. At that time I got to do a report on the Toronto GMM for Rock 107 (Belleville) but with LifestyleRadio.ca / www.420Radio.ca there was an opportunity to do much more.

In order to do this we had to come up with some equipment. Since I had some hardware from doing the Cannabis Educational Series at the cafes I had access to some cords and things already at my disposal. I think the only thing I had to buy were a couple of back up batteries. After several tests we were set and The 420 Road show became a reality as we awaited our first event.

Last year

With everything set we decided that our first live broadcast of The 420 Road Show would be the Toronto Global Marijuana March. The plan was for me to spend the day walking around Queens Park talking to the people in attendance as well as to the pop up vendors. Joining me from his "studio" in these conversations would be Al and if they wanted to participate the hosts from our programs. For our first time doing something like this we were very happy with the results. We learned somethings and we will keep learning things.


Following the GMM we set our eyes on the Lift Expo. We applied and received some press passes for the weekend that would allow us to do the same thing as at the GMM but inside. We did have some concerns with using the wifi (would be slowed by the numbers on it? ) so we didn't use it. After all we have to do that at places where no wifi even exists such as at the GMM. This time Al did everything remotely and joined me at Lift as did my joint host Kim Cooper. This allowed the three of us to walk about the expo interviewing people including Franco Loja of Green House Seeds and one of the Strain Hunters. I knew Franco from the TY Expo days and when I saw him at the Lift event I knew we had to have a gab. Due to his recent sudden passing I'm so happy that I was able to share our interview with our listeners.

We followed that up with some live coverage of the Peterborough Cannabis Day event. Once again we enjoyed some great conversations with the vendors plus we talked to the volunteers and those attending, such as Michael "Puff Dogg" Thomas, Jason Wilcox and Steve Biggs. With this being a smaller event than the GMM it allowed us time to even air what happens when people come to the PACE booth and we had some great conversations with the guys at the Dab tent as they educated everyone about the benefits of dabbing and enails.

Next up was a trip to the Northern Ontario Hempfest event but this time things were different. Al and I stayed home and Kim did the Road part of the show on her own. We talked to several people who made the trek to the north and this included people who flew in from British Columbia. Hempfest is an event that has been running for about 20yrs and was at one time the main outdoor cannabis celebrations. The bands, the games, the vendors, the camping and that 420 am air raid siren alarm all had their own story that travelled across the country.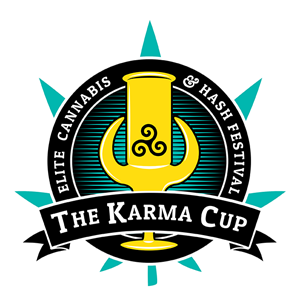 We wrapped up the year with a trip to the Karma Cup in Toronto. This was quite the event and something that was good to see. This year was a trying year and those who needed to get it done, did. Whether it was a 24-36 hour day or getting people to help out, it got done. While their plans had to change at the last minute they still got it done. Sometimes the best things aren't planned and they just happen. The parking lot on Church St. was full of 30 sun shelters all housing a vendor and Al, Kim and I were there. It was great to talk to some of the leading people in the concentrate industry to artisans and the patient advocates all three of us knew. This event was packed and other getting some cords caught it was probably a good thing as it may have helped keep everyone warm on the windy cool day.
The idea of a road show was something that we discussed not knowing if it would turn into anything. At our first event it was an experiment, now it's something that will continue. During 2016 it was an enjoyable and exciting experience. A year ago some of us hadn't even met or knew each other but Al, Kim our hosts who join us and myself all have something in common, the desire to educate and inform others.
Future
In store for 2017 I'm sure The 420 Road Show will be returning to some if not all of the same events that we attended in 2016 plus I can see us adding events to it. There may be some smaller events where we'll broadcast live for about 3hrs plus I can see us adding some larger weekend long events. An example of these would be our plans to attend the one of the monthly pop up Green Market in Toronto and an educational weekend event planned for the Freedom Festival located at Freedom Fields Naturist Ranch during the August long weekend. So don't forget to tune us in at
http://www.420radio.ca/
or at
http://www.lifestyleradio.ca

As with Max's phone, at one time it was someone's dream and it became a reality, sort of like our thoughts, one time the idea was in our only in our heads but now also a reality.
If you missed the events that we attended to this year, you can listen to the podcasts at the LifeStyle Radio Interviews and Specials page found at
https://www.spreaker.com/show/interviews-and-specials