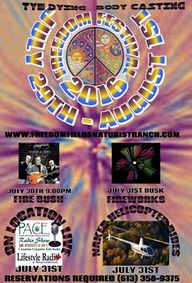 Summer of Sadness
By Al Graham
While some people like to have guarantees you can't guarantee that the sun will come up in the morning for everyone or everything. Here are a few very recent examples of that you never know when things will end.
During the early summer I and others worked very hard to prepare for a cannabis educational seminar that we were presenting on the civic long weekend. This was PACE's third presentation at
Freedom Fields Naturist Ranch
(FFNR) near Tamworth Ontario during their Freedom Festival long weekend event. The festival is a through back to the hippie days with its body casting, tye dying and the music of the 60's. Like so many other businesses FFNR is a medicinal cannabis supporter and they prove this by not only advertising in our publication but they also have something no other campground has, a place for medical cannabis patients to rent with
The Cannabis Cabin.
---
The plan was for me to be on location with a booth set up that had educational material and would also be the base for a
420 Road Show
live radio broadcast and the all-day educational session. Al Rapp of
LifestyleRadio.ca
was prepared to help co-host the show, Ross and Deb Middleton of
BMA Hydroponics
and Marcel Gignac of
KannaBliss
were ready to talk about the history of cannabis as well talk to those in attendance and online about the non-smoking alternative choices people have. The music was set, the interviews were arranged, non-smoking samples were prepared and FFNR had the Wi-Fi reaching far and wide. We were all set to go live on the radio to talk cannabis and naturism for over 8 hours.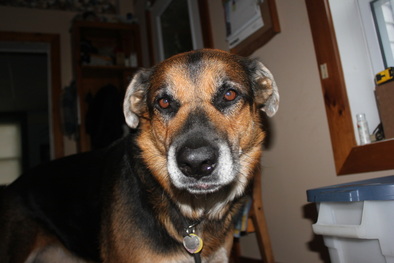 With our car fully loaded and moments before my wife Gayle and I were to depart we had to put the family and my therapy dog Kalli outside. Just as Gayle was taking Kallie out, Kalli sat down and wouldn't move. After placing a call we had to rush her to an emergency vet an hour away. A few minutes after we arrived Kallie was gone and so was our presentation as I had to cancel it due to our loss. Kalli was a hundred pound Sheppard/Husky cross and was loved by many. Because of her birth date, April 21 and because she was full of energy I named her Kalli Mist, she was like a 420 dog. She even had a cannabis leaf collar and leash in her collection. Kalli was my therapy dog and we would enjoy three walks a day. It didn't matter if it was rainy or snowing outside, she wanted to go. Kalli was known for her howling and she did lots of it. Every time there was emergency in our town the sirens of the vehicles can be heard and so could Kalli to the neighbours around us.. The vet office says she was signing and she was good at it.

---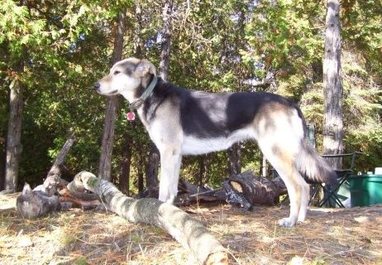 A month later Gayle and I returned to FFNR to attend their Naked Survivor weekend. It's a weekend of tag team racing, obstacle courses, challenges and other fun events. Due to the cancellation of our educational session during their Freedom Festival weekend I still had lots of medical information available. I'm happy to report that it was still required as people had many questions for me, even though this wasn't a cannabis related occasion. For this weekend we did the same things as we did a month earlier to get ready, knowing that this time things would be different, or we thought. Unfortunately history repeated itself. Within thirty minutes of leaving our house we got a text from Lisa our longtime friend and the graphic artist for this publication. She is the one that gets to sort through everything I give her with instruction to make it all fit. She had written us that morning to inform us that she was taking her dog Ruby Tuesday into the vet and that things didn't look good. A week earlier Lisa was told Ruby had cancer but she'd be around for a little bit longer. It ended up being just that week as Lisa had to put Ruby down that day thus joining Kallie in doggy heaven. Our dogs had known each other for nine years and Ruby played the role of Kallie's mother to teach her things that only dogs can teach dogs. To some a dog is an animal, to others they are family. Both Kallie and Ruby were family to many of us.

---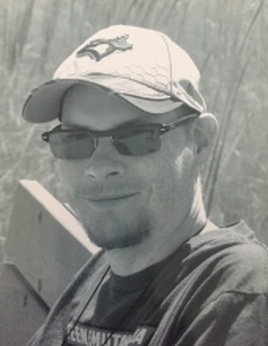 When it comes to creating Grassroots Advocate (GA) it takes three of us to put it together. I collect the material, Lisa assembles it all and the third person is our printer Jason over at the local Office Supply store. Jason is very well known around our town and was involved with the people from
Community Living
an organization that helps and supports people with disabilities and their families.
Jason and I have a couple of things in common. We are both fans of the Toronto Maple Leafs and we would occasionally have a few words about how bad things were for them. Jason was also a big Toronto Blue Jays fan and enjoyed playing baseball in local men's league. The two of us also had the same winter coats and we would tease or make fun of each other because we both were wearing them at the same time.
Unfortunately the sad news continues for us here at Grasssroots Advocate as I was just informed that we have lost Jason to heart failure. I was in the store recently to have Jason print a few copies of GA for me but I didn't get to see him. I told his co-workers that I'd see him the following week when I brought this issue in for printing. Jason wasn't a cannabis consumer but I know he supported GA and what we were doing. I always knew that when I handed in the magazine print order that it would be ready in 48hours or less. He was a very important part of the business where he worked and today that was proven when I overheard people talking about him. The one guy told his friend, who didn't really know him, that Jason was the success story for Community Living. Jason would help anyone and everyone. He was the jack of all trades within the store. If there was a problem they called him. Now he is gone. There is no doubt that he will be missed by all those who knew him.
P.S. Hey Jason while you're there, would you mind taking Kalli and Ruby for a walk?
---