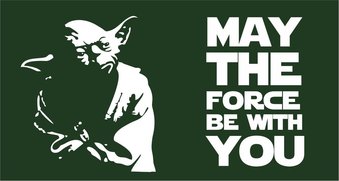 "May the force be with you"...... but I doubt it
By Al Graham July/16
Back on June 30th the federal Liberal government announced that they had created a task force to figure out how to legalize cannabis. So when the time came I sat there watching the news conference on TV and wondered who would be involved in this historic decision making.
Of course the government got things going by saying why they are legalizing cannabis and for them it's about protecting the children. For cannabis advocates across our country it's about removing a bad law and replacing it with hopefully nothing but that won't happen.
One would think that some well-educated cannabis advocates would be involved in the process, unfortunately that doesn't seem to be the case. When the ministers read off the names , I only heard one name that I recognized as a cannabis person. To bad it wasn't a person who has been battling the trenches to end this insane war on cannabis. Instead it was cannabis researcher Dr. Mark Ware which I was happy to hear was included. I figured at least he'll be a voice of reason when the others start talking about the untruths and propaganda during their discussions.
While I don't know a lot about Dr. Susan Boyd, who is a professor at the University of Victoria and has done research into drug policy, the feeling I'm getting from the cannabis community is that she too will be a person who will help keep things sane during their talks. But from there I'm not sure what to expect other than something scary.
There are a couple of maybes in former Vancouver City Councilor George Chow and Dr. Perry Kendal who is a former public health official from Ontario and BC. Both have been involved with Insite, the safe injection site in Vancouver. Something Councilor Chow was originally opposed to when it first got started.
Unfortunately none of these people worked the trenches to bring cannabis law reform so close to reality. None of them represent the advocate who has worked so hard to bring this forward. From there … it gets really gloomy.
There is a Marlene Jesso helping out who has 33 years in law enforcement with the RCMP. Her work was been around the Controlled Substances Control Act and doing workshops. Also from law enforcement is Mr. Rafik Souccar who served as a RCMP police officer for 34 years. The majority of his time was spent in drug law enforcement and drug awareness for youth. It sounds like he worked with the DARE program.
Former Liberal Minister Ann McLellan will lead this force but if her past is an indication of what to expect don't expect much in the way of help here either. Dr. B von Tigerstrom a professor from the University of Saskatchewan College of Law and a Dr. Catherine Zahn a mental health expert round out the Liberal government's task force.
They also announced that they want to hear from Canadians. To do so please go to
http://www.healthycanadians.gc.ca/health-system-systeme-sante/consultations/legalization-marijuana-legalisation/document-eng.php
to submit what you believe is right.
When the news conference ended I thought to myself, it's going to take something out of this galaxy to make this right. So hopefully for cannabis advocates, the correct Star Wars phrase would be "may the force be with you" but I doubt it.