Flashback Niagara 420
By Al Graham Apr 12/16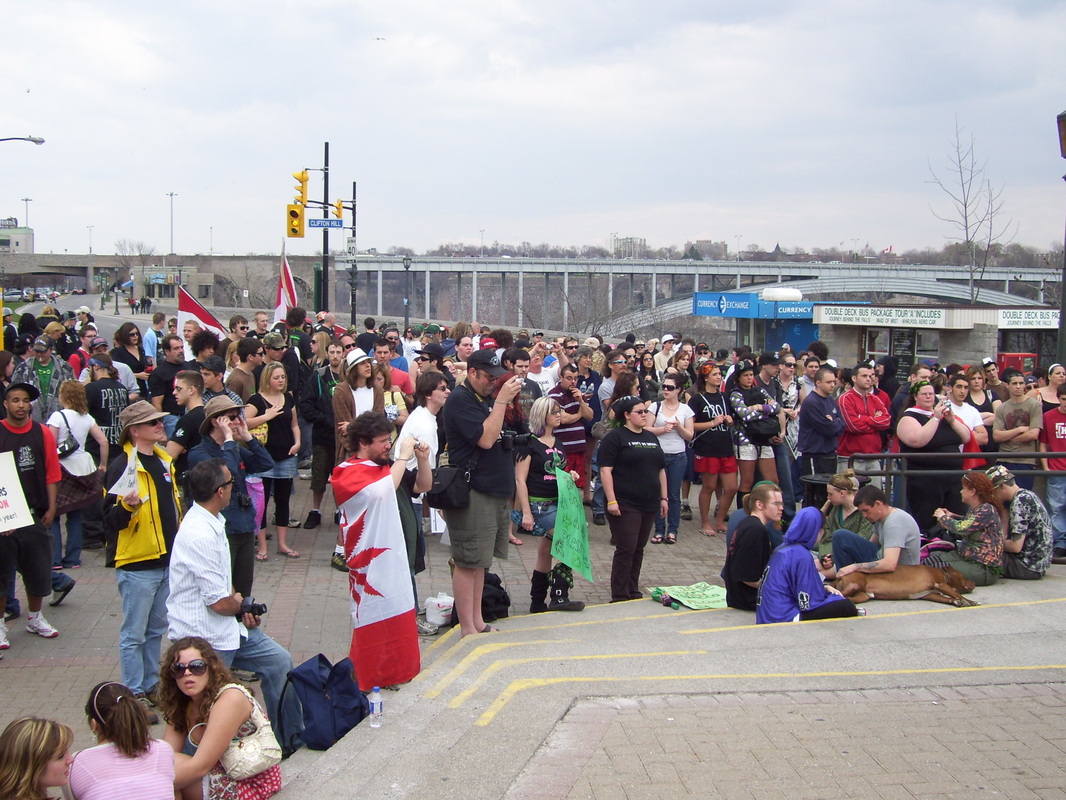 As I write this, the local annual 420's are about to begin for 2016. Because of this and deadlines I thought I'd take a trip down memory lane.

Presently here in Ontario you can find so many 420 rally's that some of them seem to compete against each other, but it wasn't always that way. There was a time when there was only one such rally and it was held in Niagara Falls.

It had a very nice location with a small little park along Victoria Ave and right beside provincial highway 420. No joke there folks there is a 420 highway.

I attended my first Niagara 420 rally back in 2006 but in 2008 I attended and wrote about it for Treating Yourself Magazine. This is what I wrote back then.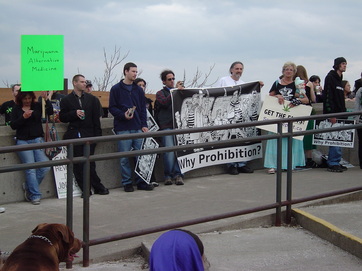 Niagara 420 (2008)

From there we moved our sights onto the 420 celebrations in Niagara Falls Ontario, held there every year around April the 20th. Marco asked some of our members if we were interested in speaking and 2 of us agreed to. While the theme of the celebration was against the Conservative Bill C-26 and "Why Prohibition?" our members chose to talk about medicinal marijuana.

With a minimum 3 hour drive to the event, some of us went down a day early, while others drove there the day of the event. One member chose to go on the Magic Bus to get the celebration from the beginning. With everyone going at different times we set up a location where everyone could meet up. Picking the starting of the parade route seemed the best for everyone as it was the easiest place to find; besides the water falls.

---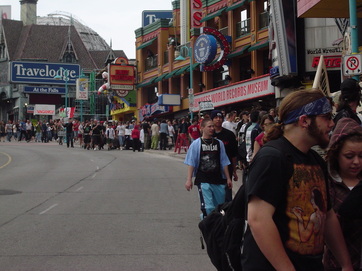 When I arrived at the parking lot across the road from Victoria Park I soon found myself on the end of a TV camera. A freelance camera man approached Marco about him doing an interview. Marco quickly agreed and he spoke on what the parade was about and its history. Then the camera man turned his sights on me. This was my first ever TV interview and once I got the quick jitters over with things came out naturally. As it turns out Marco and I must have done a fine job in speaking, as part of our interviews made it onto City Pulse 24 News. WOW someone may have paid for what we had to say. Nice.

Everyone arrived on time and things were going good. Marco handed us the TY banner so that we could hold it open for everyone to see. We weren't alone as other people with banners and signs joined us near the road. Many of the drivers that passed by Victoria Park would send out loud blasts of approval, from their car horns, as they drove past not only at us but the whole group of people there.

After a little while the crowd made their way down Victoria Park Avenue towards Clifton Hill. Clifton Hill is known as the tourist hub of Niagara Falls. It's a steep hill that makes its way down to the Falls, which is covered with lots of amusement locations for the tourists to visit. With so many Canadians and tourist there to visit, the Falls as our back drop and the U.S right across the river gorge, this sure makes for a great spot to march. As we made our way along the parade route the crowd slowly got larger as others joined in. By the time we got onto Clifton Hill it was very crowded which made it hard for everyone marching to stay together. In the end we all got through the crowds and made our way down near the Falls for the crowd to hear the event speakers, speak.

---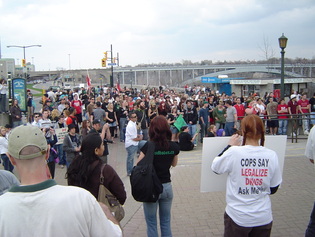 The event organizers made their way to a raised area that leads to the Falls viewing platform. This made for a perfect spot to speak as we were well above the crowd. We got the TY banner positioned right behind the speaker's podium which we believed would be a perfect spot for all to see it. Lynda could be seen getting her picture taken with people as everyone liked her sign. Marco got things going and one by one the speakers took their turn. Some talked about the new laws that the Conservative want to bring in, while others like us talked about the medical use of marijuana.

For me it was a new experience as I had never spoken in front of a marijuana crowd before. Years ago when I was the vice-president of the local hockey association, I would speak in front of all the parents during the association's annual banquet but that was then and this was now. On this day the nervous nellies were setting in but I just kept focused on what I was going to do. I had my speaking notes in my hand as I paid close attention to those that went before me to see if I could pick up some pointers. When it became my turn, I knew how I was to get my speech started. I informed the crowd that I was there celebrating with them but also with my wife, Gayle. I then turned to her and wished her a "Happy Anniversary" in front of the crowd as we were celebrating our 23rd wedding anniversary on this day.

---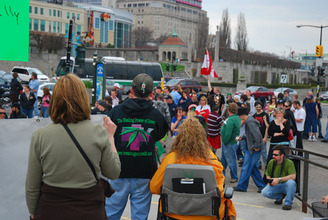 My speech touched on my illness and the benefits that I have found with having cannabis as my medication of chose. I informed the gathering that I have not used any opiate pain killers like morphine, perqs or any other narcotic since the third day I came home from the hospital. I also talked about some of the things our group had accomplished so far. This includes the award winning video done at our local college. The video, called "Growing Relief", won Best Documentary of the Year at this college. The video features one of our members battle with MS. It also includes an in depth interview with the doctor to this patient and others within the group. When we first saw the video there wasn't a dry eye in the house. Since we're all so happy with it we plan on using to help educate others.
With their permission I also touched on some of the group members and how marijuana has helped them. I mentioned how one lady has been off of her medication for a mental illness for a year. With her doctors guidance she has dropped all those pharmaceuticals and has just used cannabis to help her out. The doctor has been impressed with her to date. They have sent her for an IQ test which has shown an increase in this person IQ. Another lady that has been able to stop using the walker she was given a while back. Now she only occasionally uses a cane. I also touched on what our group does. This would include helping people fill out their exemption paperwork or supply them with medical information to education someone.

---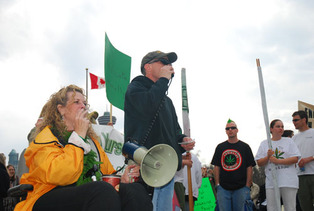 We would like to thank the Marco's for asking us to participate in this educational event."

Now that 8 years have passed, the only thing I'd like to add to this article is to say…………………………..


HAPPY 31st ANNIVERSARY GAYLE!!!


---