Fear Wins?
By Al Graham

Back in November 2015 the Ontario Government announced that medical cannabis patients would be allowed to use their medicine publicly. As a cannabis patient advocate I cheered this news which got me on the front page of my local
newspaper
but….
This excitement didn't last long, why, because of public outrage. Within days of the announcement this all got put on hold because everyone feared that medical cannabis consumers would light up in restaurants to the local YMCA. They pictured massive amounts of smoke bellowing around non users and children thus forcing them to consume our second hand cannabis smoke. Because of this the government put a hold on things.
Cannabis, in its thousands of years of use and after almost one hundred years of Canadian prohibition has never turned up as a cancer causer. Unfortunately many people believe it does. Why? Because of the propaganda that governments have promoted for a hundred years so why wouldn't the citizens believe them, well that's if you're an uninformed citizen.
---
This spring after the public outcry in November the government came out with Bill 45. This new law, that our provincial government came out with, now lumps medical cannabis into the Ontario Smoke Free Act, thus adding fear that cannabis is dangerous and could cause cancer. They did this with no evidence or information. They also made it so that no medical cannabis can be consumed unless you are in a smoking area. I ask as a non-tobacco consumer, why would a person wanting to get better want to join a bunch of people who are slowing killing themselves?

The silliness continues when you see that the new law also bans the use of cannabis vaping in public. I'd like to know where the provincial government got the research saying that second hand vape causes cancer to it being a health risk. Actually if they did do their research they would see that it is a healthy alternative and is recommended by doctors to patients. But why use science? Well if they used science the government would have to admit to misleading people all along and that's not going to happen.
---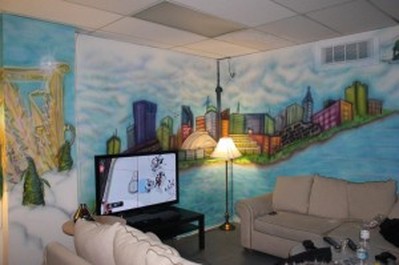 Not only will Bill 45 stop cannabis patients from medicating publicly but it will also at our local lounges. When patients travel across our province it's nice to know that we can go to one of over twenty cannabis lounges to medicate. It's a safe place for us to go to use our medication and it also gets us off the street or out of the back alley. Places that many prefer not to use their medication.

Cannabis lounges have been a benefit to many and haven't been a public problem unlike places where alcohol is served. This is proven just by the fact that some of the lounges have been operating for 10 years without being a problem for local police.

Bill 45 will close the lounges that so many patients rely on and will put hundreds of people out of work. Bill 45 will close businesses that have proven a benefit to their communities.

In the next issue of Grassroots Advocate I will share with you some information on the lounges and what they offer. Knowing what happens within the places is one way of eliminating the concerns that uneducated people have. If they were educated there would be no fear.

Back in November/15 the government said that they was given advice by their council that banning patients from medicating publicly would end then up in court. That day is still to come, but it will and once again I'm confident patients will be the winners. Think about it, name a medication that is banned from public consumption, I know I can't.

Unfortunately Bill 45 is based on fear and not science and presently it's looking like.. Fear Wins.
---