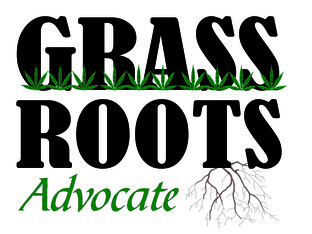 The Editorials




---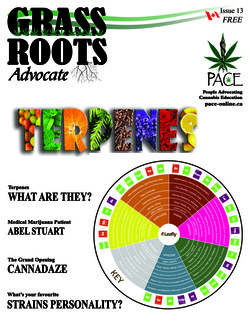 Issue 13 - Decisions Decisions…..
By Al Graham
All throughout our lives we all make many decisions. Some are good ones and some are not. Some are ones that we don't want to make and hate doing so if forced upon us. Some are made to improve our lives but some results don't always reflect that.
Making a tough decision is a situation I find myself in now.
---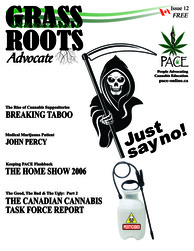 Issue 12 - Can they be trusted?
By Al Graham
Whether you're a medical cannabis patient or not we all have heard how politicians and people in authority positions take shots at cannabis. It didn't matter if these people were under oath before the courts or not, towing the prohibitionist message was required. That message would be that growing cannabis is dangerous to people's homes and if you're buying it off of the street you just don't know what's in it.
---
Issue 11 - Where did he lie?
By Al Graham
Today social media is full of fake news to fake allegations and some people who only read what they want to read. For some of them it's only the flashy headline they read and not the actual words that are spoken. This happens to all politicians no matter what party affiliation that they have.
Justin Trudeau, the Liberal party leader and Canada's Prime Minister is next to being accused by some cannabis advocates of being a liar. Many say that Justin promised that cannabis would be legalized right away and are upset that he hasn't done it yet. Because of this they say he lied. When in actuality what he said he was going to do was "to work "right away" on a policy to legalize and regulate the sale of marijuana,……"(cbc.ca) So has he?
---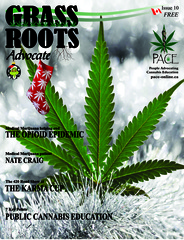 Issue 10 - Beyond its tipping point?
By Al Graham
It's no secret now but in case you've been disconnected/unplugged from social media or under a rock the USA just recently held their federal elections. It's also no secret that Donald Trump pulled off a surprising win.
Everyone already knew where Obama stood on the cannabis issue and he even admitted to consume it many years ago. But what about President–Elect Trump? Where does he stand on this issue and will he get the private prison system cranked up with a whole pile of new members.
---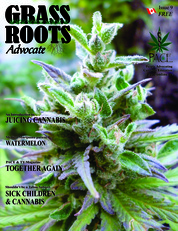 Issue 9 - I hope……
By Al Graham
Fall.. it's the best time of the year. Why? Because there are no bugs, no heat and lots of colour in the trees, it's also harvest time for the outside gorilla grower.
It's the time when, for some, almost 6 months of work will come together. While a few bunk out in the woods others may have just walked over to their vegetable garden. I'm sure many went for a warm spring walk and only returned to the location in the fall. I hope that the lack of attention didn't turn out bad for you.
---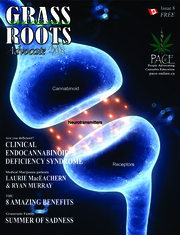 Issue 8
-
Applied Equally?
I was recently involved in a discussion with a few people about cannabis legalization and the dispensary raids in Toronto. As everyone is aware things all got started with the Project Claudia raids. Who couldn't with it being splashed
all over the news
? What many may not know is that they haven't stopped but without all the fanfare of the big raids is gone. But here in Ontario it's not only happening in Toronto but it's also happening in the smaller centers such as Barrie, Hamilton and Peterborough.
---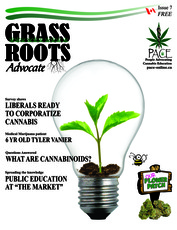 Issue 7 - Time to put the patients first
On August 11/2016 Health Canada announced Canada's new cannabis program called the Accessing Cannabis Medical Program Regulations (ACMPR) with plans to release the final details on August 24th, the start date of the new program. For over two years now patients in the MMPR program couldn't legally grow their own medication. Patients who were covered under the MMAR injunction couldn't move, find a new designated grower or increase their dosage, but that's all about to change. The statement that was released gave us a good hint but not all the details of what's coming. The big news is that patients will be able to grow their medicine again as it appears that the government has brought back much of the old MMAR program.
---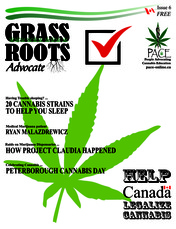 Issue 6 - "May the force be with you" ...but I doubt it
Back on June 30th the federal Liberal government announced that they had created a task force to figure out how to legalize cannabis. So when the time came I sat there watching the news conference on TV and wondered who would be involved in this historic decision making.
Of course the government got things going by saying why they are legalizing cannabis and for them it's about protecting the children.
---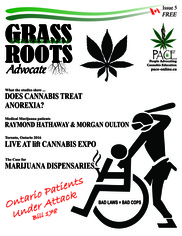 Issue 5 - Eliminating The Competition?
For the last three years we've been hearing Justin Trudeau talk about legalizing cannabis. He's talked about how it has to be controlled and regulated but has kept his plans close to his chest. He's told us a few things such as he'd rather have the money from cannabis sales go towards the government and not the criminal element.
He has told us whomever works outside of this framework will be dealt with severely. But for some reason he wants us to wait until 2017 to learn how it's going to work but when will it start? Will it be six, nine or twelve months later?
Meanwhile 50,000 Canadians a year will continue to get criminal records.
---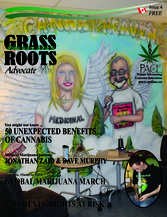 Issue 4 - Vapor Lounges
In my last editorial (
Fear Wins
?) I mentioned that I would have some information in regards to what is offered at vapor lounges. Back in 2012 three friends and I got together to help me write a vapor lounge review for Treating Yourself Magazine. While it's been four years since we did that the information and what is offered is basically the same. What is different is the numbers of them as some have closed and others have opened since that article was published.
---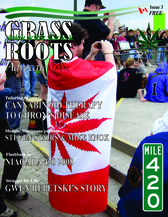 Issue 3 - Fear Wins?
Back in November 2015 the Ontario Government announced that medical cannabis patients would be allowed to use their medicine publicly. As a cannabis patient advocate I cheered this news which got me on the front page of my local
newspaper
but…. This excitement didn't last long, why, because of public outrage. Within days of the announcement this all got put on hold because everyone feared that medical cannabis consumers would light up in restaurants to the local YMCA.
---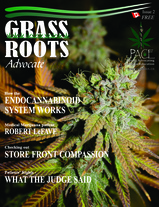 Issue 2 - Unconstitutional Again
This past February Canadian cannabis patients learned that their medical cannabis gardens are and will still be protected by a court injunction. To the thousands of cannabis patients in Canada this by all means was fantastic news. Knowing that a federal court has upheld our rights is never bad news. With it many cannabis patients can continue to grow their medication without the fear of being arrested.
---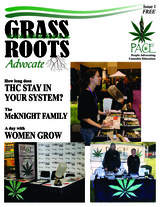 Issue 1 - Welcome to Grassroots Advocate
Welcome to Grassroots Advocate, the little cannabis magazine created by cannabis advocates for the educated and uneducated. Grassroots was created to help share the Canadian cannabis news and information with cannabis advocates across our country, locally and possibly beyond. We're hoping it will inspire you to get involved if you're not already.
---
Thank you for visiting our website and for being

People Advocating Cannabis Education

Updated and maintained by P.A.C.E. 10/16