Beyond its tipping point?

By Al Graham

It's no secret now but in case you've been disconnected/unplugged from social media or under a rock the USA just recently held their federal elections. It's also no secret that Donald Trump pulled off a surprising win.

Everyone already knew where Obama stood on the cannabis issue and he even admitted to consume it many years ago. But what about President–Elect Trump? Where does he stand on this issue and will he get the private prison system cranked up with a whole pile of new members.

Here are a few of his quotes on cannabis

"In terms of marijuana and legalization, I think that should be a state issue, state-by-state. … Marijuana is such a big thing. I think medical should happen — right? Don't we agree? I think so. And then I really believe we should leave it up to the states." Washington Post, October 29, 2015

"I'd say [regulating marijuana]it;s bad. Medical marijuana is another thing, but I think it's bad and I feel strongly about that. [Moderator: "What about the states' right aspect of it?"] If they vote for it, they vote for it… But I think, medical marijuana, 100%." C-SPAN, June 23, 2015

"We're losing badly the War on Drugs. You have to legalize drugs to win that war. You have to take the profit away from these drug czars." Miami Herald, April 14, 1990.

His most recent quote, when he says to it should be a "state issue" and be done "state by state" sounds like something that most people could live with. Unfortunately he is surrounding himself with people who oppose cannabis legalization and even resist its medical use. This circle of advisors could change all of Donald's thoughts of going at it state by state.

But could these people stop something that the public clearly wants. This is backed up by the results of this election where state ballots on cannabis legalization where held. Maine, Nevada, Massachusetts and California all voted in favor of their states intuitive on legalization. These four plus the existing 4 (Alaska, Colorado, Washington State and Oregon) bring the number to 8 states where cannabis can be purchased legally for recreational purposes.

Meanwhile people in Arkansas, Florida and North Dakota voted to approve these states medical cannabis programs thus bringing that number of states and districts with legal medical cannabis to 29.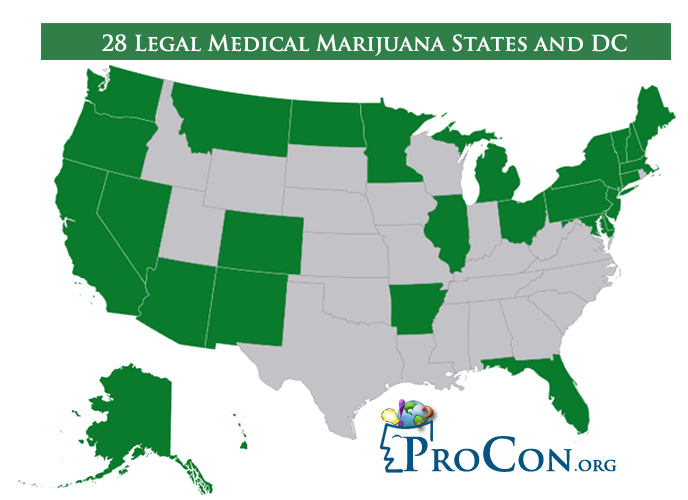 Meanwhile here in Canada our federal government is getting closer to creating legislation to legalize cannabis. Then it has to go through the usual law creating things such as committees, debates and the senate. Because of this I say expect it to become a reality sometime in the year 2018 but it won't please everyone. While we wait for this to happen, people are still being arrested and locked up like dangerous offenders when they are really otherwise law abiding citizens. These are young people looking for work to people who are trying to cover a few bills and in the end help some sick people.

So with cannabis legalization being put into legislation in Canada and happening now in 8 states, plus with more than half the USA having legal medical cannabis, do you think that no matter what Donald says cannabis legalization has gone beyond its tipping point?