Welcome........

To listen to the latest broadcast on the Time 4 Hemp Broadcasting Network
please click on the link below


Please share us with your friends
Educate - Medicate - DO NOT INCARCERATE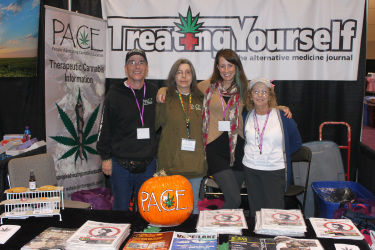 Educating at non-cannabis events with the former TY Magazine
P.A.C.E. --- recreational and medicinal users of cannabis who want to help spread the knowledge of the cannabis plant.

P.A.C.E. --- people that have seen the medicinal benefits of cannabis either through their own experience, a friend or through a loved one.

P.A.C.E.--- people that believe cannabis knowledge is knowledge that must be shared with others.

P.A.C.E.--- people who want to help educate the educated and uneducated without getting involved with group politics

P.A.C.E. ---- promotes cannabis education by organizing educational movie nights and by participating at non-cannabis public events

P.A.C.E.--- distributes a therapeutic cannabis link brochure which is made available to you with the assistance of the businesses that support P.A.C.E.. These educational brochures are available at our supporting businesses, during our educational movies and at the cannabis and non-cannabis trade shows we attend.

---
Cannabis public education with P.A.C.E. and CannaDaze at a local flea market


The

on the.......

.............every Monday @ 6pm PST - 9pm EST
.
The P.A.C.E. Radio Show talks with Canadian cannabis advocates to discuss what they are doing to change the cannabis laws in Canada and around the world
Host: Al Graham
Joint Hosts: Owen Smith, Kim Cooper, Alison Myrden& Debbie Stutlz-Giffin
Canadian Cannabis Advocates, News and Music
P.A.C.E. Radio and Archive at Time 4 Hemp
---
The P.A.C.E. Radio Show would like to thank
BMA Hydroponics
for their continued support since P.A.C.E. advocacy first got started in 2010
---

P.A.C.E. is proud to be part of the Global 24/7 PRO-CANNABIS Broadcasting Network
@Time 4 Hemp

Audio problems? Please try refreshing your browser





Music - Talk - News - Worldwide 24/7
Where people go to hear medical professionals, former law enforcement, veterans, cannabis advocates, music and much much more.....
Check out the network show hosts

---
Joint Conversations
The monthly newszine by Time 4 Hemp.
Click on the logo to get your FREE subscription




Pictures of public education at .......

.....cannabis and non-cannabis events






Thank you for visiting our website and for being

People Advocating Cannabis Education

Updated and maintained by P.A.C.E. 11/15